Our Doctors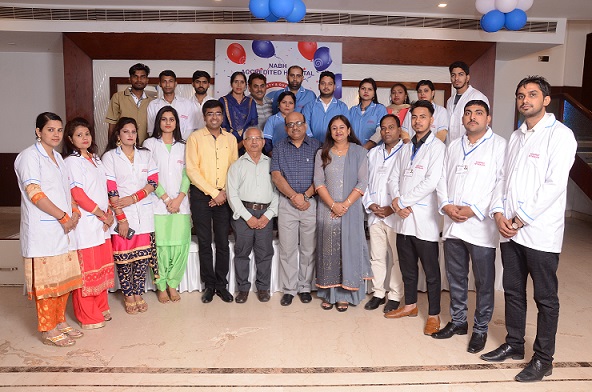 Dedicated Team of Sarsawati Nethralaya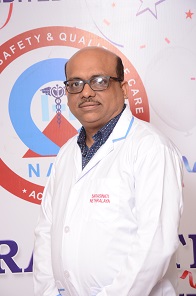 Dr Salil Gupta
Dr Salil Gupta did his graduation and post graduation from Pt BDS PGIMS, Rohtak. He further completed 2 year fellowship in vitreo retina diseases from Sankara Nethralaya, Chennai. He has obtained formal training in Art of Phaco Techniques from Bachuwali Eye Hosp. Bombay and Refarctive Surgery from Rupal Shah LASIK centere Bombay
He has been in private practice now for 10 years and has to his credit thousands of Cataract Surgeries and complex vitreo retina surgeries. He is profecient Refractive Surgeon and is doing LASIK, PRK, ICL and IOLs regularly
He is founder of Haryana Retina Forum and has organised formal meeting of forum periodicaly.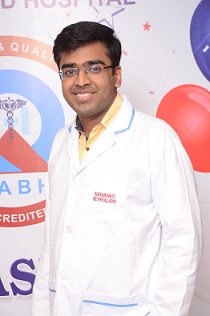 Dr Himanshu Goyal
Dr Himanshu Goyal passed out his MS ophthalmology from IGMC Shimla and later completed 2 years comrehensive fellowship from prestigous L V prasad Eye Institute Hyderabad. Young, Dynamic personality takes care of of outsorced branch of Prem Hospital, Panipat
Dr Deepak Garg
Dr Deepak Garg is post graduate and Fellow in Corneal Diseases from Sankara Eye Hospital Coimbatore
He is efficient conea surgeon performing PKP, DSEK DALK and other procedures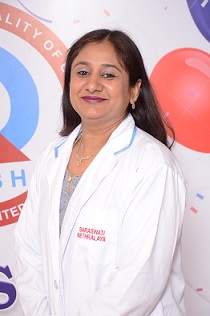 Dr.Manisha Gupta
Dr Manisha Gupta is very strong administrator of organisation. Under her able guidance and hard work Sarsawati Nethralaya was able to acheive NASBH accredation under ECO category.
Dr. Vikas Thukral
Dr Vikas is postgraduate from MedicalCollege , Rohtak. He completed his fellowship in Squint and Oculoplastic Surgeries and is presentlyemployed at Max Hospital Delhi. He is visiting surgeon to the organisation.